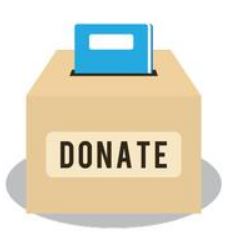 Both branches are always accepting donations of all sorts! We accept:
Books
Magazines
Craft Supplies
DVDs
CDs
Audio books
Older media (Records, VHS tapes, etc)
We are sometimes in need of specific donations for upcoming programs. Be sure to check here for updates!
Old dinosaur toys you no longer want or need.

Bed sheets of any size, color, or pattern.

World Globes you may no longer want or have a need for.

Paint of any kind or color. (spray paint, acrylic, etc.)

Cardboard boxes, new or used.

Pool Noodles of any shape or color.

Packing Popcorn.

Old newspapers.