Every Spring, we host our very own convention for nerds all over, but especially here in our community.
MiniCon 2023 will be held on Saturday, April 22nd from 12pm to 6pm!
Check back often here or on our Facebook Event page for further updates on our official schedule list, as well as other things you can look forward to doing while at our MiniCon!
If you are interested in helping with this program, but aren't sure what you could do, click here to check out a list of donations we would love to get, or call us at (304) 372-5343 ext. 3 for other ways you could donate time. You should ask for Carla.
2022 MiniCon Schedule:
April 22nd
Check back soon for a full schedule!
*Events and times may change
MiniCon Costume Contest:
All dressed up and channeling your favorite character? Enter our cosplay contest. This contest is open to everyone, and will be held before we open the doors for MiniCon. Check back for more updates!
Categories will be ages 3 & under, 4-5, 6-7, 8-9, 10-11, 12-13, 14-15, 16-17, 18-22, 23-30, 31 and up.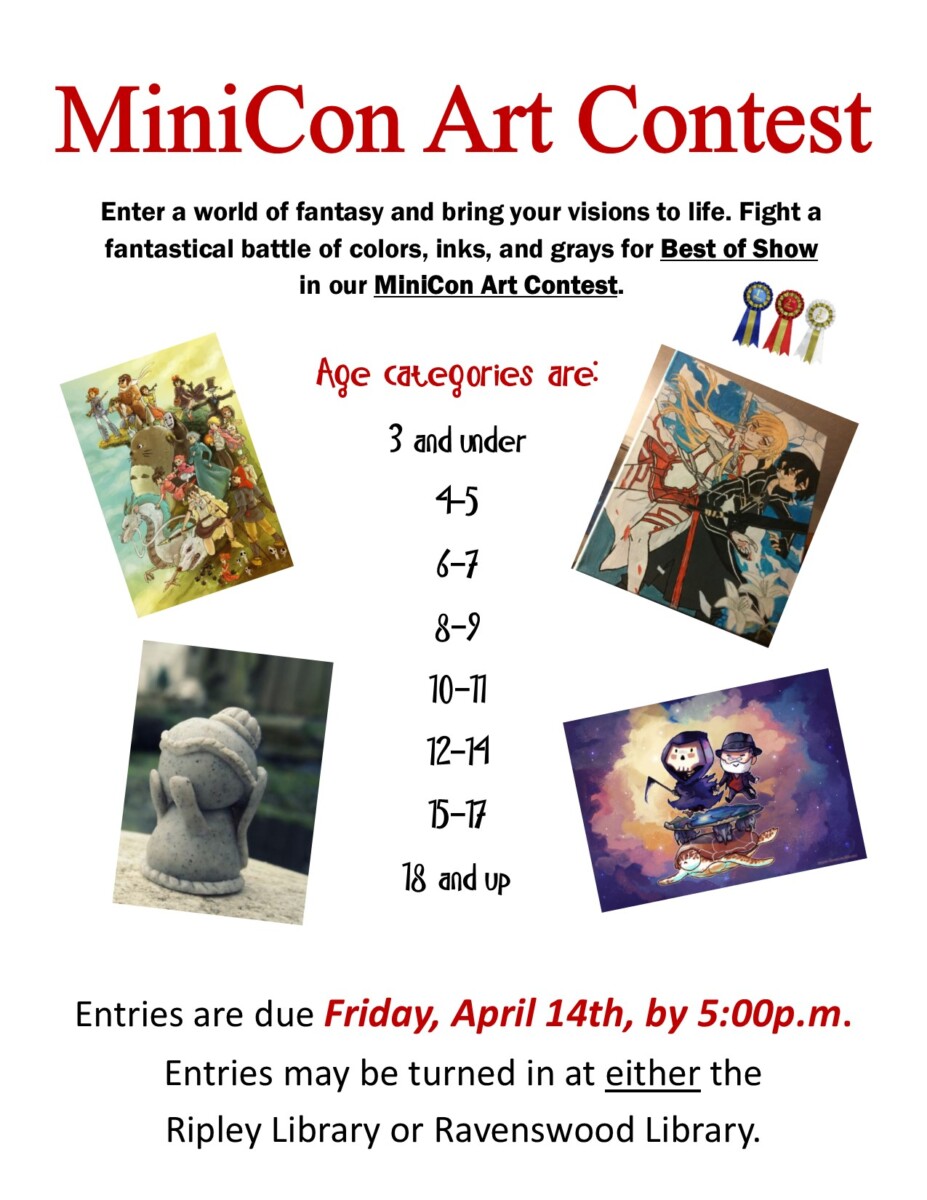 The Multiverse: Discworld - Dr. Who - The Dresden - Genshin Impact - Studio Ghibli - Sword Art Online